100 Words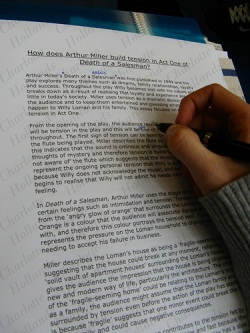 Image by Charlotte Hollands (Access: 12.11.2009)
Short description
The activity enables course participants to interpret and share their understanding of the course topic and issues in their reading through short statements placed in the discussion boards.
Process description
Email the participants with the information about the activity and the discussion board available throughout the course.

Motivate participants to reflect on the course readings they have read.

Participants are encouraged to write a 100 or less-word summaries (interpretation and understanding) of the readings.

Participants should place an agreed number of summaries on the dissussion board, so that other learners could read and comment on them.

Moderate and supervise the postings.
Required resources
online asynchronous discussion board

access to emails
Metadata