Flash Light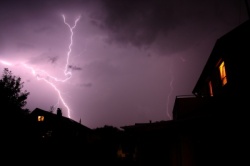 Photo by Albrecht E. Arnold/PIXELIO (Access: 28.09.2009)
Short description
All participants make a short statement regarding how they feel at the moment, how happy they are with the course or with progress in the project. It's a quick activity for finding out the mood or the ideas of a group of people.
Process description
The facilitator throws the ball to a participant who makes a statement. The facilitator should not comment on the statements but remember them or take notes in order to be able to later say something to the group. The person who made a statement throws the ball to the next person.
Examples
Sample questions:
In order to clarify expectations and prerequisites:
What are your expectations today?

The meeting will (not) be successful if …..
To take a quick opinion poll:
How do you personally rate the results achieved so far?
When closing a session:
How do you rate your accomplishments?