Homeworks anonymous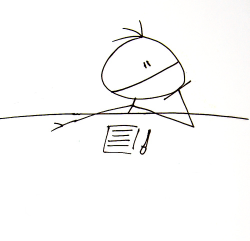 Image by TheAlieness GiselaGiardino (retrieved on 05.10.2009)
Short description
The goal of this activity is for participants to become more aware of their own writing process and learn from the strategies of others.
Process description
Participants receive the following starting text which they are supposed to complete in writing….
I am the project report of … and I have been thinking.... I don't want anybody else to write me. But it is not easy with him/her. Therefore, I am glad I can share my concerns here…
Afterwards, participants are asked to work in pairs and read their texts to each other. The idea is that they exchange their views on their writing strategies and experiences with each other.