Videobridge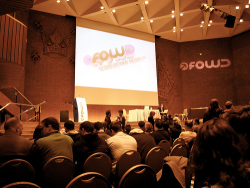 Image by vectorfunk (Access: 15.12.2009)
Short description
Videobridge is about affordable, interactive group communication possibilities by high quality video links - specifically for rural and remote learners.
Process description
The VideoBridge project aims to realize permanently available cheap group communication possibilities, preferably live and in both directions with high quality video/audiostreams via the internet.
The term "videobridge" instead of "videoconferencing" signifies that there is something happening at local scale, which we are simply enhancing (or enabling) by a "bridge" (while a videoconference is primarily an event in virtual space).
Required resources
Computers

Cameras

Sound Systems

Projectors

Microphones

Mixers