Peer quizzes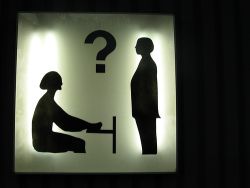 Image by o!ivier (Access: 08.01.2010)
Short description
The peer quizzes enable learners to revise course materials and self-assess their progress in learning. When all of the participants are engaged in creating questions and redoing the materials, there is a greater chance that they'll remember much more.
Process description
Email learners with the information about the activity.

Each of the participants need to contribute to the activity with at least one question related to the course material.

Learners post their questions to designated discussion forum (questions cannot be repeated).

Now, learners should post their answers to the questions to the designated discussion forum.

Review the answers and encourage learners to go through all the questions and all the answers.
Required resources
Access to online asynchronous discussion board and emails.