Mini-case studies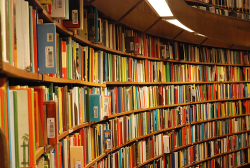 Image by Let Ideas Compete (Access: 12.11.2009)
Short description
Case studies provide relevant, meaningful experiences in which learners can discover and abstract useful concepts and principles. In mini-case studies you can provide realistic, real-world experience by presenting a series of concise but complete examples.
Process description
Start with a statement of the situation.

Introduce any characters, objects, or organization of importance.

Spell out crucial relationship among them.

Alternate questions and answers about the situation.

Questions should require the learner to carefully examine the situation, infer facts not stated, apply principles, and deduce conclusions.

Pose some additional questions to learners.

Learners should post their answers in the discussion forum.
Required resources
access to a discussion forum